About
What I like.
It's a little different.
There is a
pattern
here— check the
tag list
. Things change, posts move, sometimes they disappear— check the
archive
.
Feel free to remove my comments when reblogging, but please
do not
remove the source info. Insert standard tumblr copyright disclaimer here. Unless noted otherwise, I do not own these images. If you see your work here and you'd like it credited or removed, just
send me a message
with the post number (from the URL). Want to talk? Meet me in the
conference room
.
Not safe for children. Not safe for work.
Tags
Full Tag List
People I follow
Visitors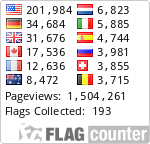 As of 6/19/2012